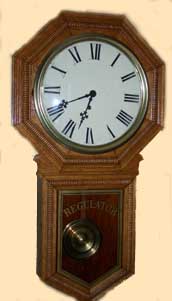 This old Regulator Clock was in very poor condition when it was rescued from an attic. It was literally in pieces and caked with years of dirt. It's been completely restored and runs well.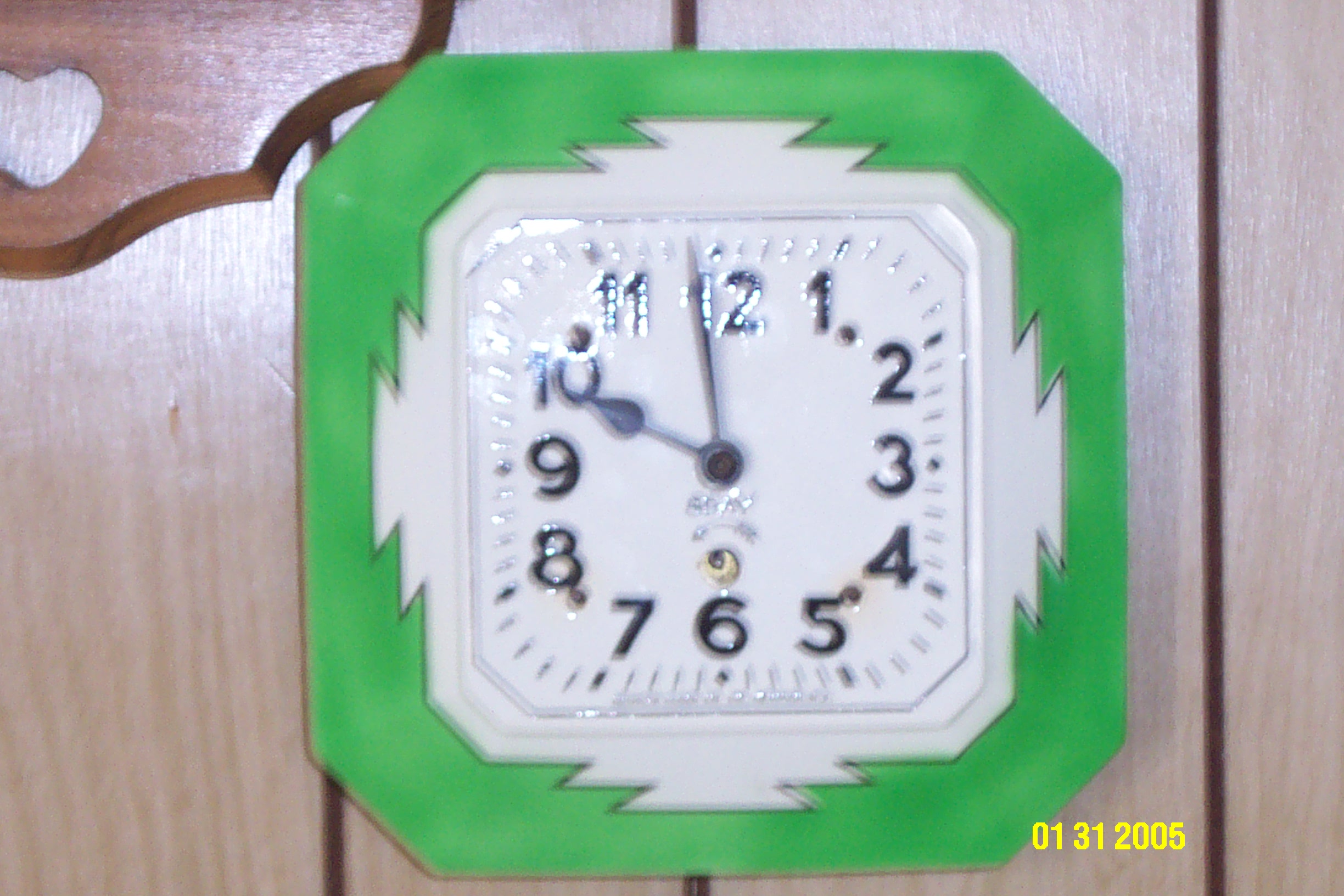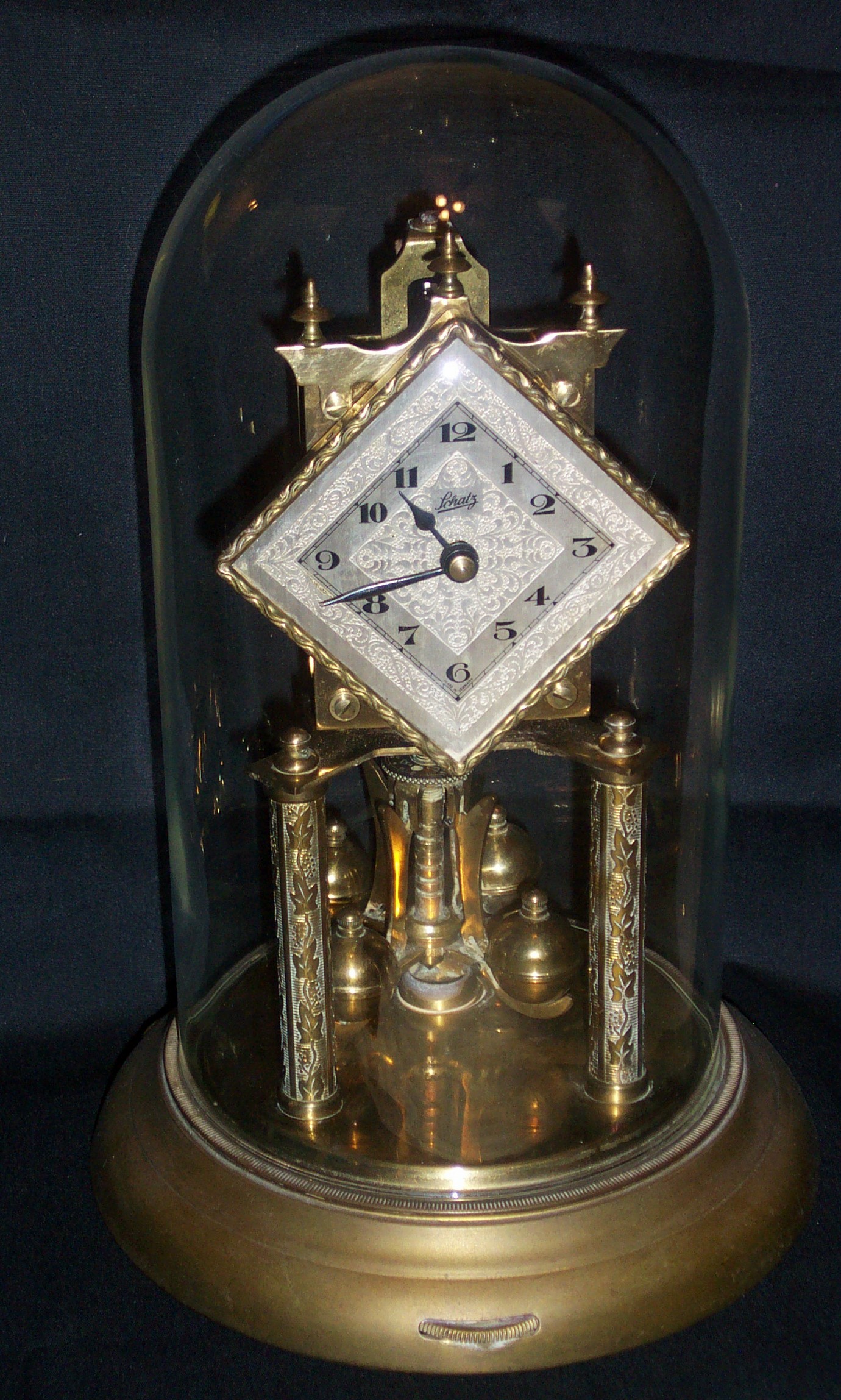 This recently sold anniversary clock is a unique and hard to find collectible.

This 1930's Art Deco wall clock was recently brought to me for repair. It was made in pre-war Germany, but sold by the Newark Clock Company of N.J. The original pendulum was missing.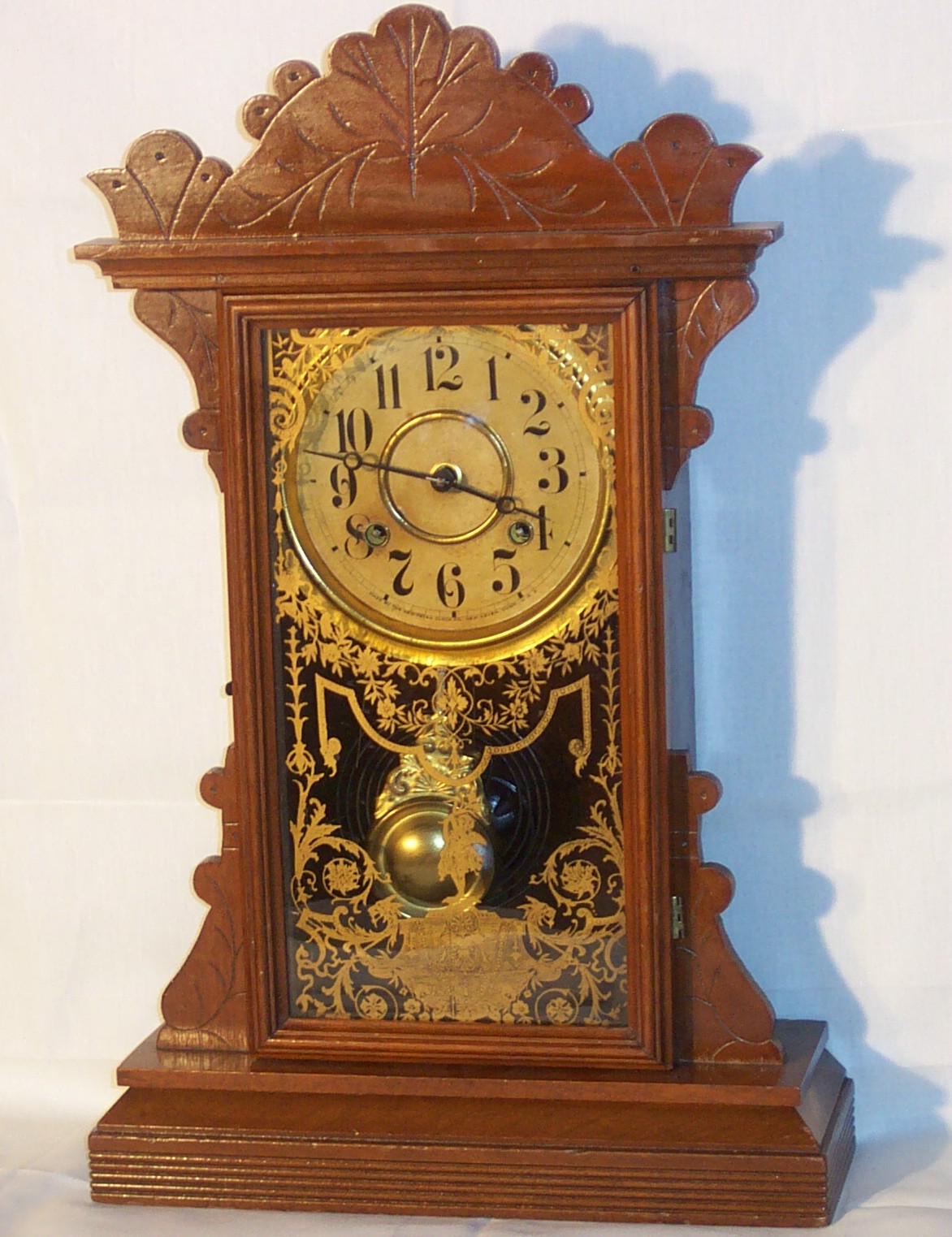 This attractive mantel clock has a finely detailed hand painted glass door.

This page was last updated on: September 27, 2008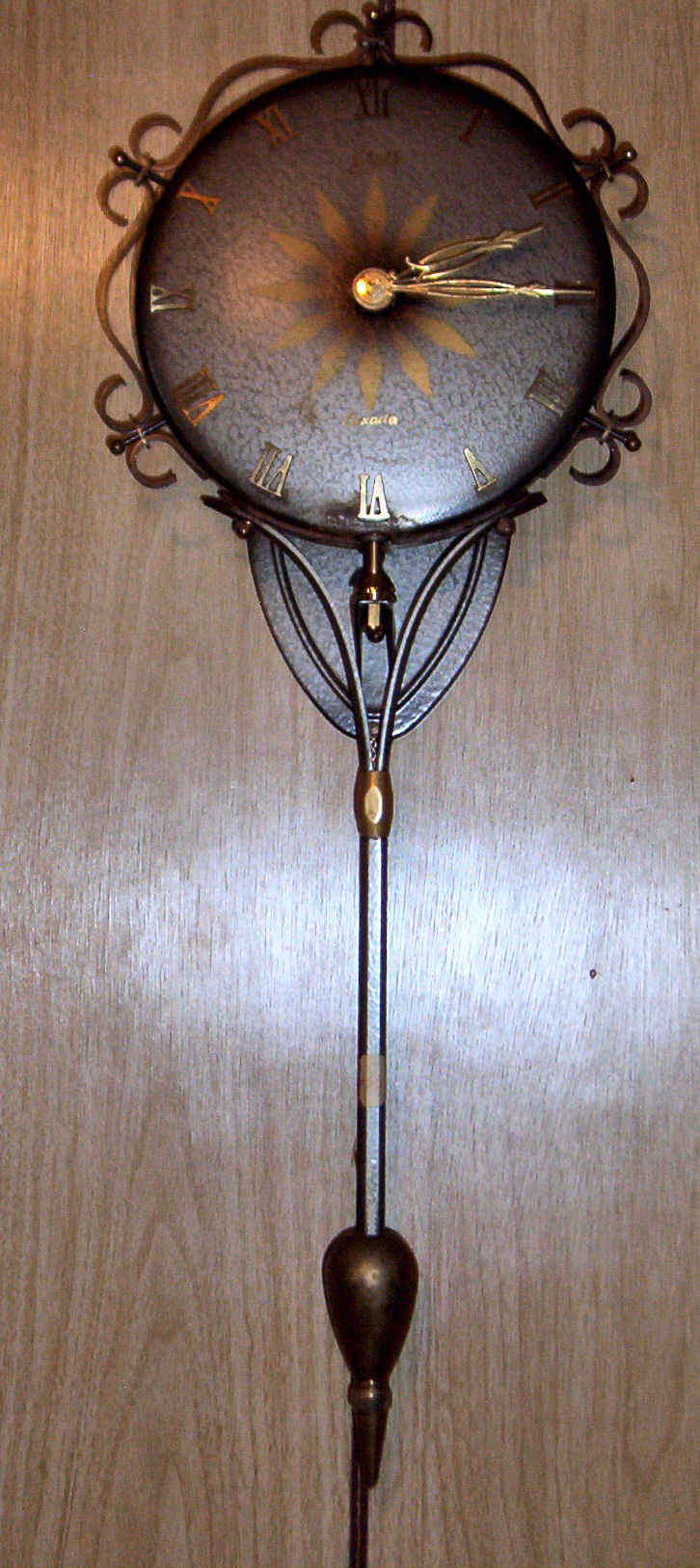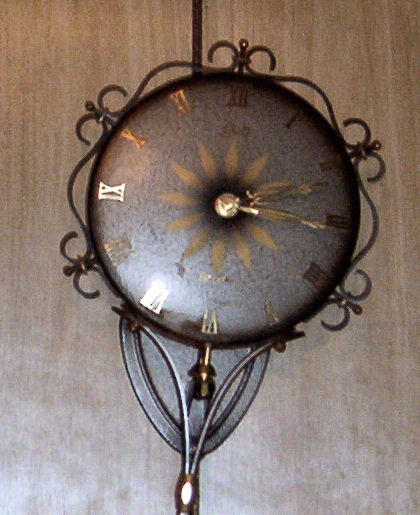 Schatz Queen Anne Swinger Wall Clock

This unusual Swinging Wall Clock was sent to me from Texas for repair after two other clock repairmen failed to get it running. It now keeps perfect time.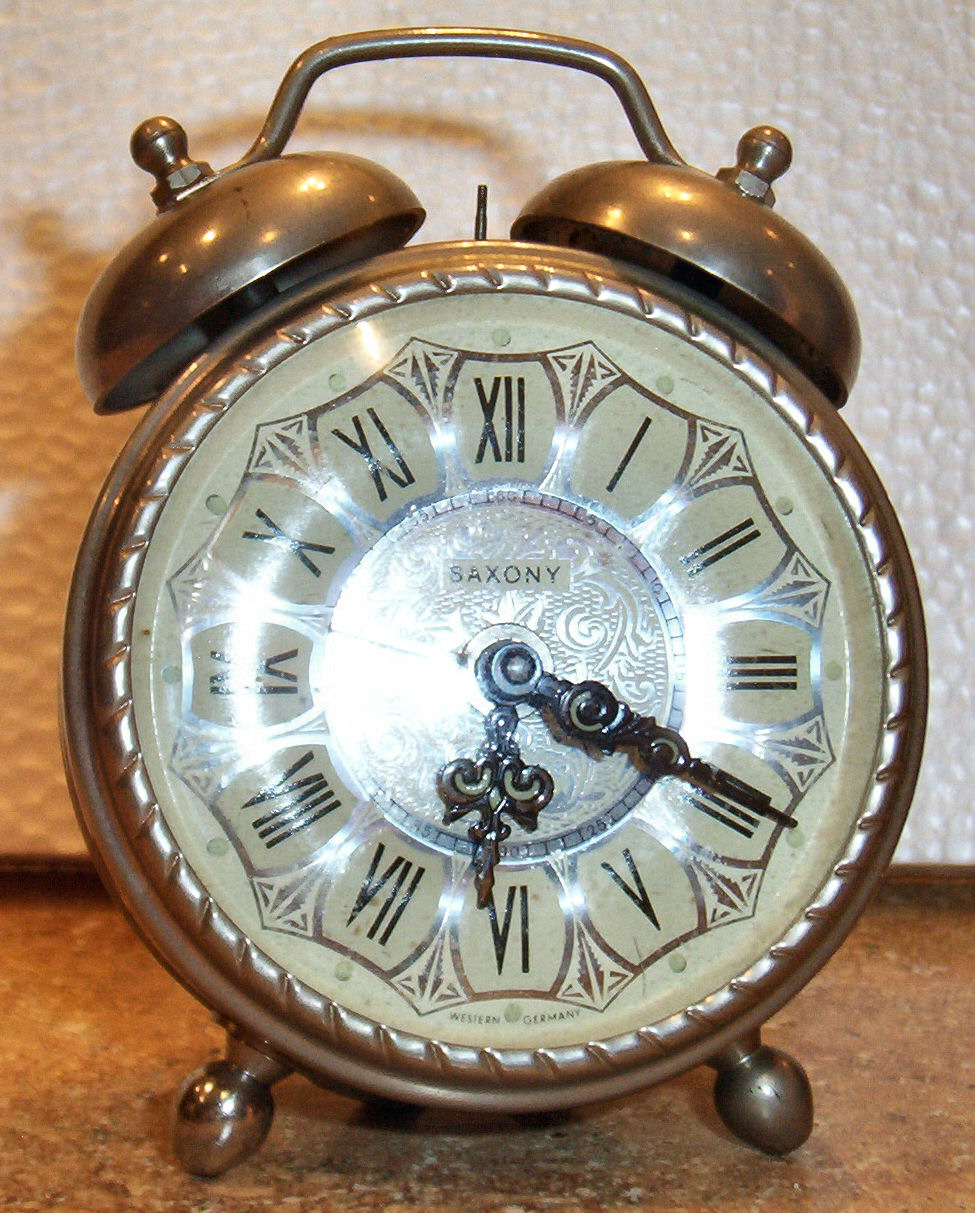 Victorian Style vintage Alarm Clock       

This clock will soon be offered on Ebay.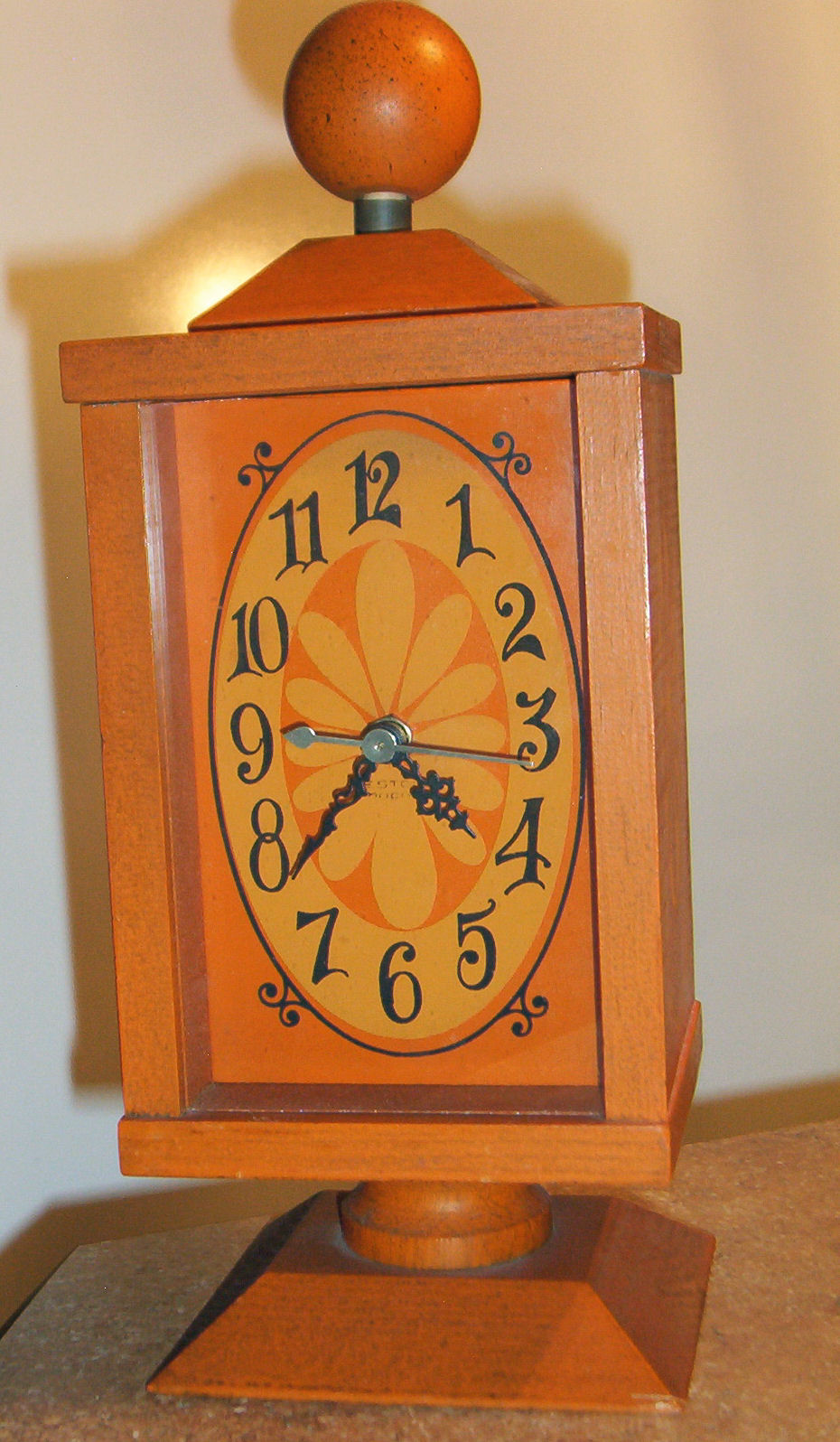 This vintage 1960's apothecary is quite unique. I have not yet seen another one like it.