I also have  a very nice 1960's "grandmother" clock. Very nice condition and runs very well. A little over 6 ft. tall. A bargain at only $725. Stop by to see it today.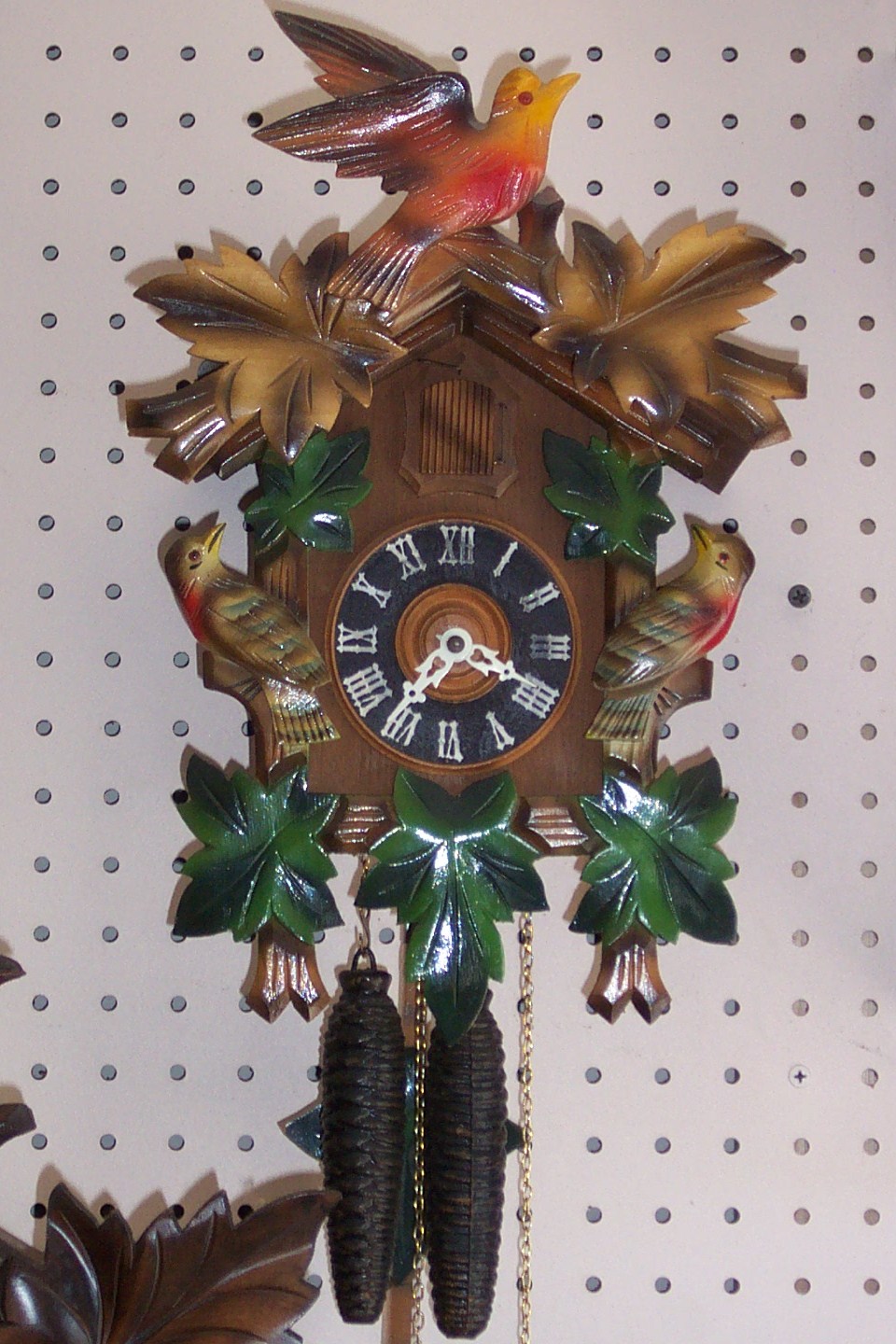 Vintage 30 hour 1940's

Cuckoo clock.  Asking $225.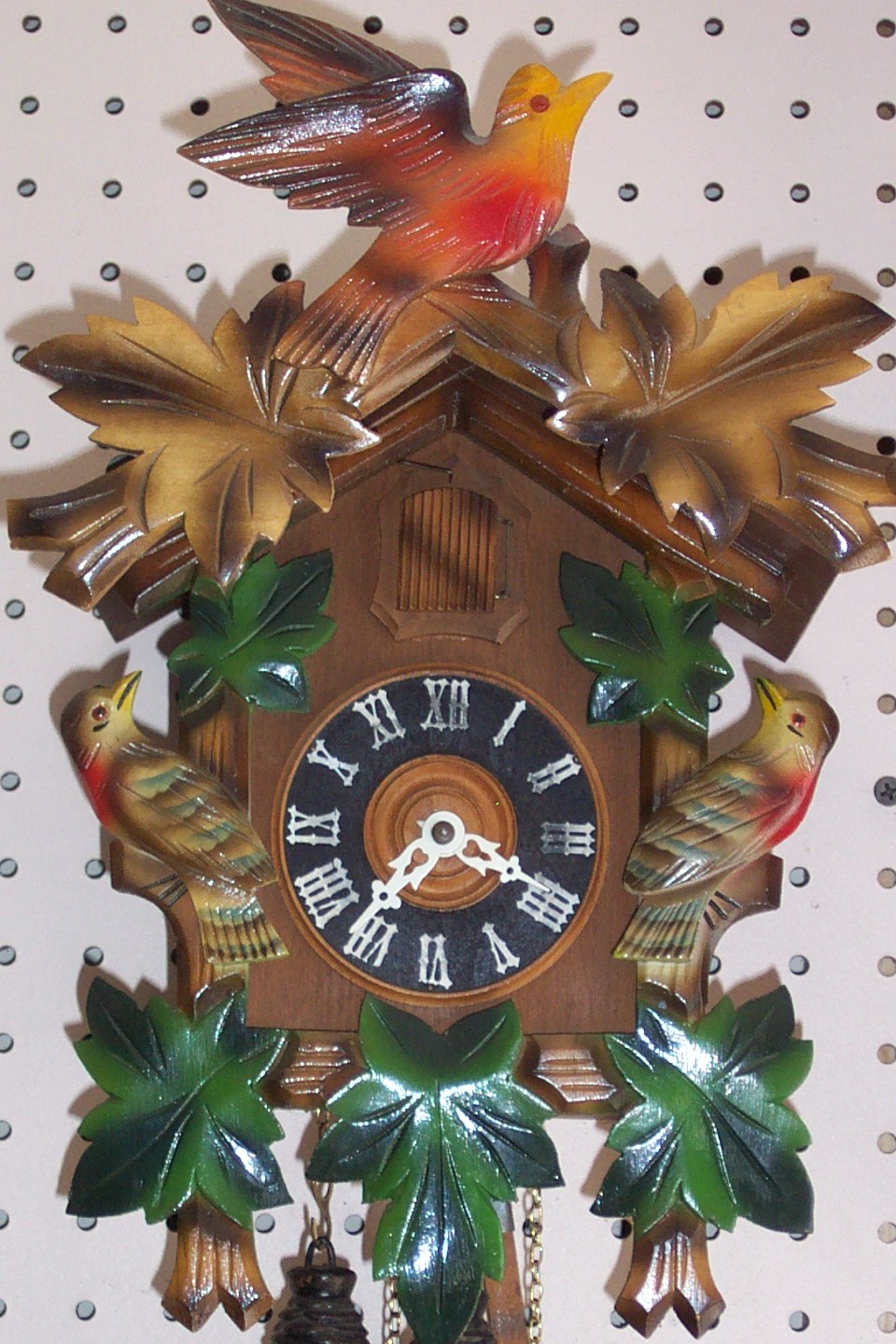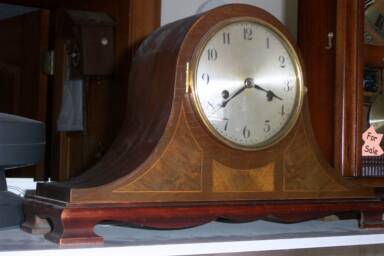 German Time and Strike Mantel Clock. 8 Day

$225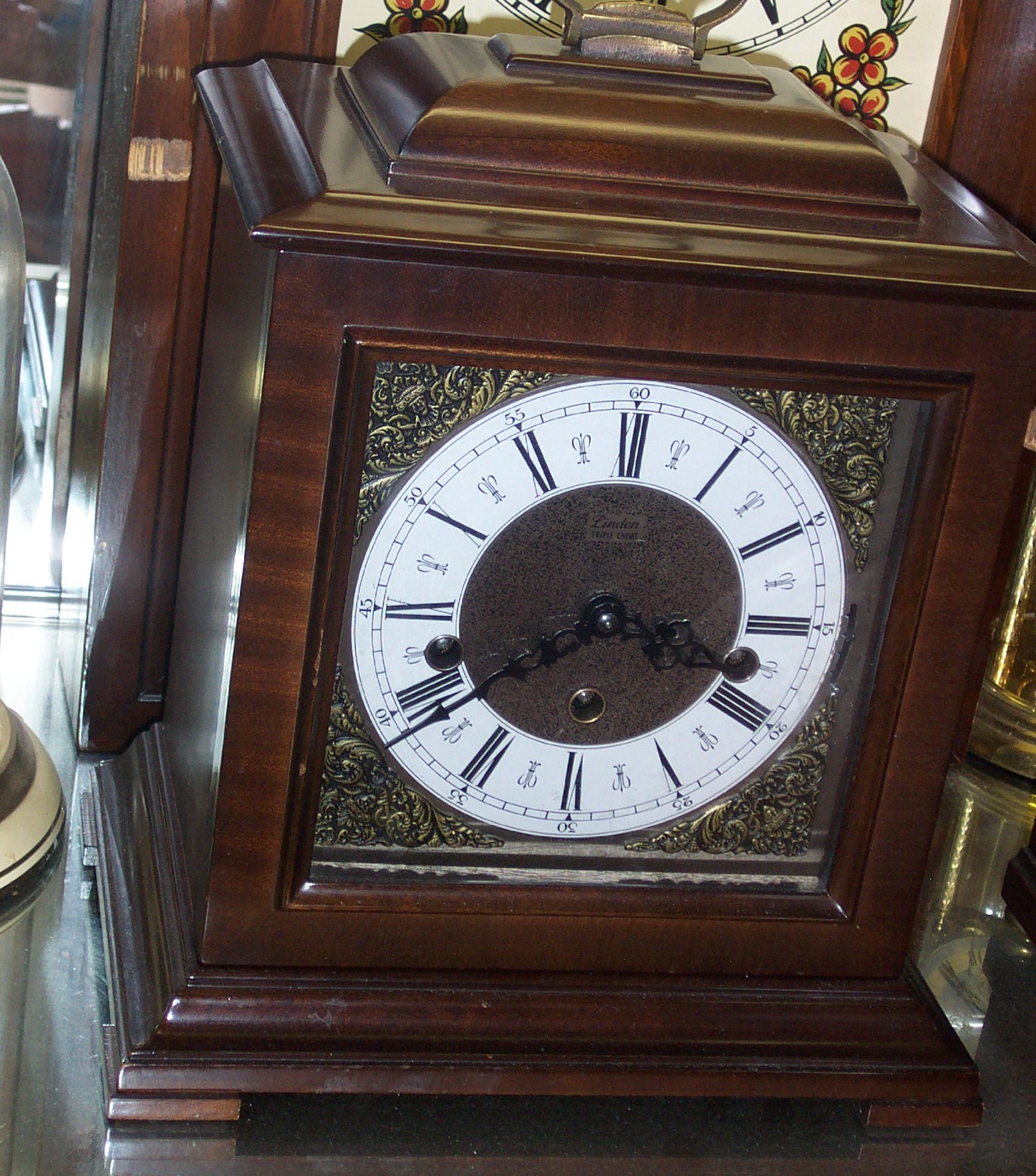 Linden Bracket Clock. Triple Chime. $350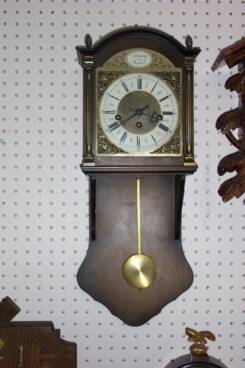 Key wind, pendulum operated Westminster wall clock. Chimes on the quarter hour. From about 1960's.  $125 -as is. Seems to keep good time, but clock has not been cleaned.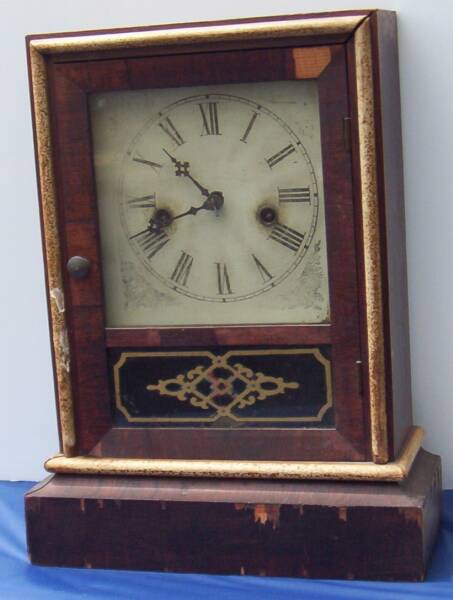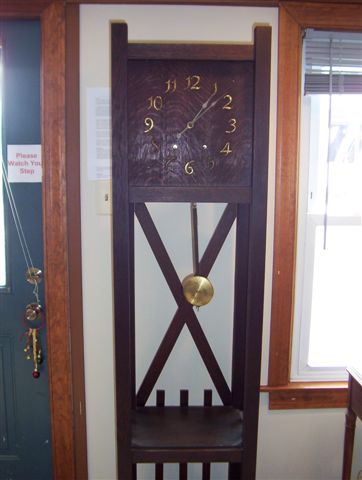 Mission Style Early 1900's Grandfather Clock Appears to be all original. Keeps good Time.    $375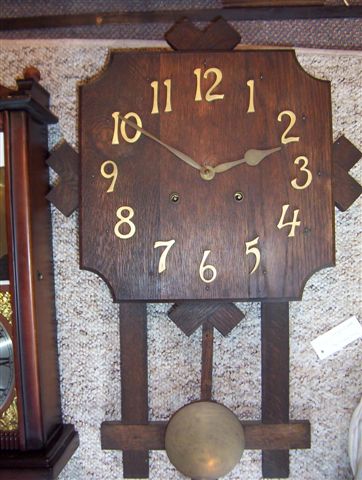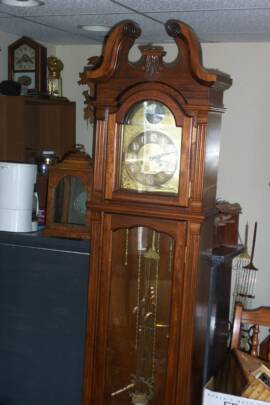 Spring Driven Time and Strke Pendulum Clock. Weights are Decorative, not functional. Nice looking clock for only $120. Keeps good time.

Sorry but I do not

ship clocks.