Case Work

This early 1900's cuckoo clock was made in Germany for the Sears and Roebuck company. Over the years the glue has dried out and the case has literaly fallen apart. It was brought to me for restoration in several bags and boxes.  October 11, 2006 *Finished Photos added 5/19/07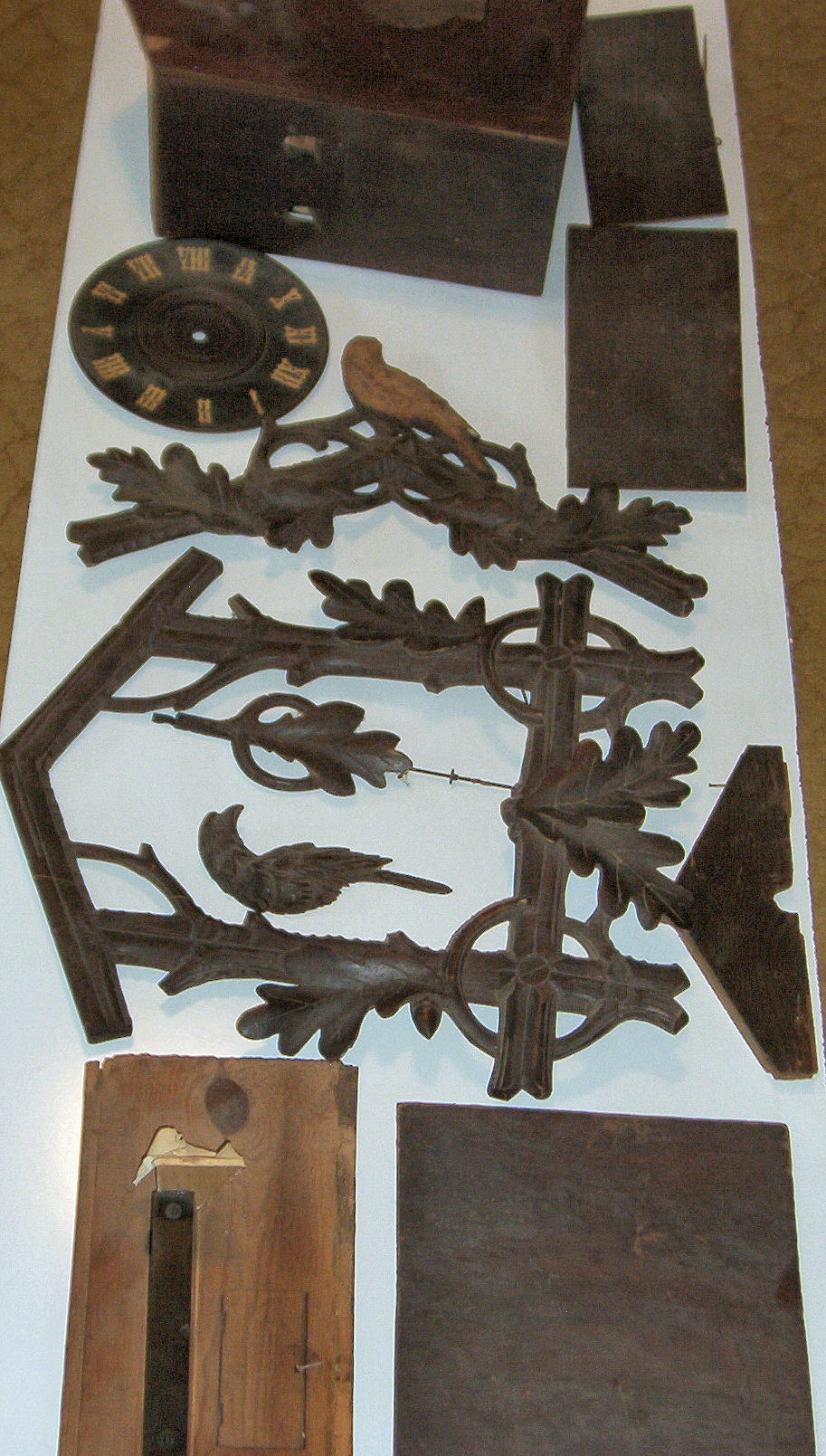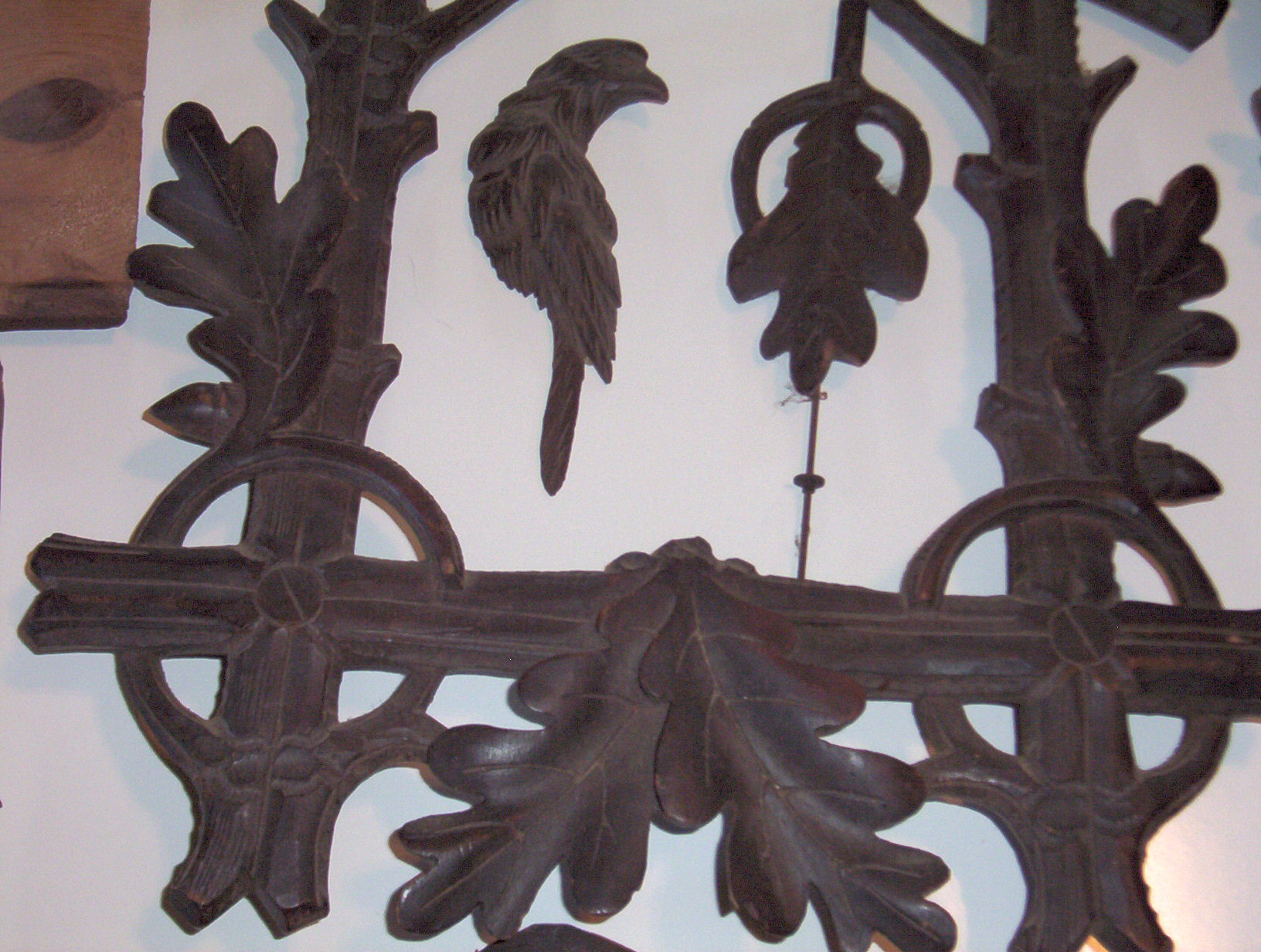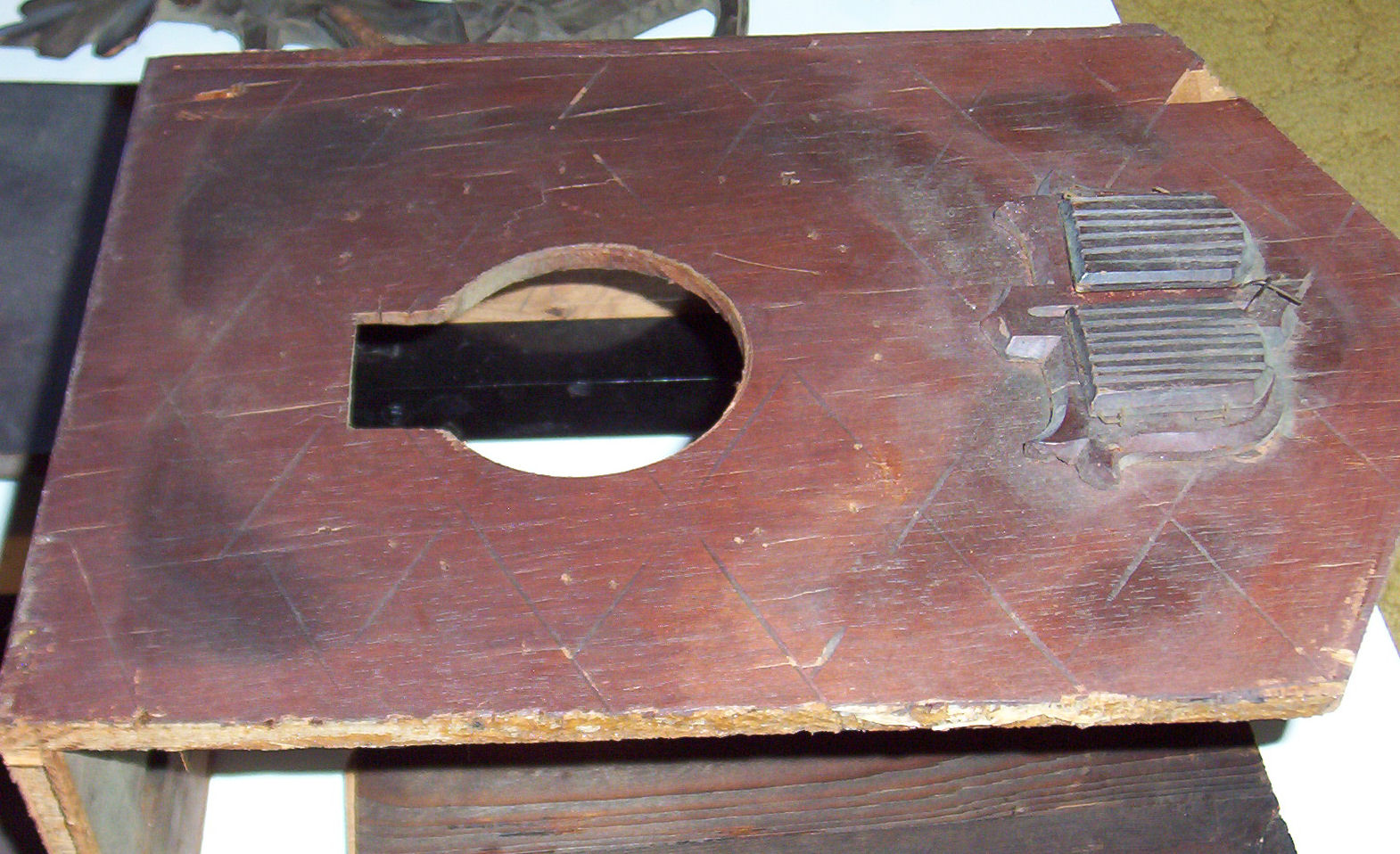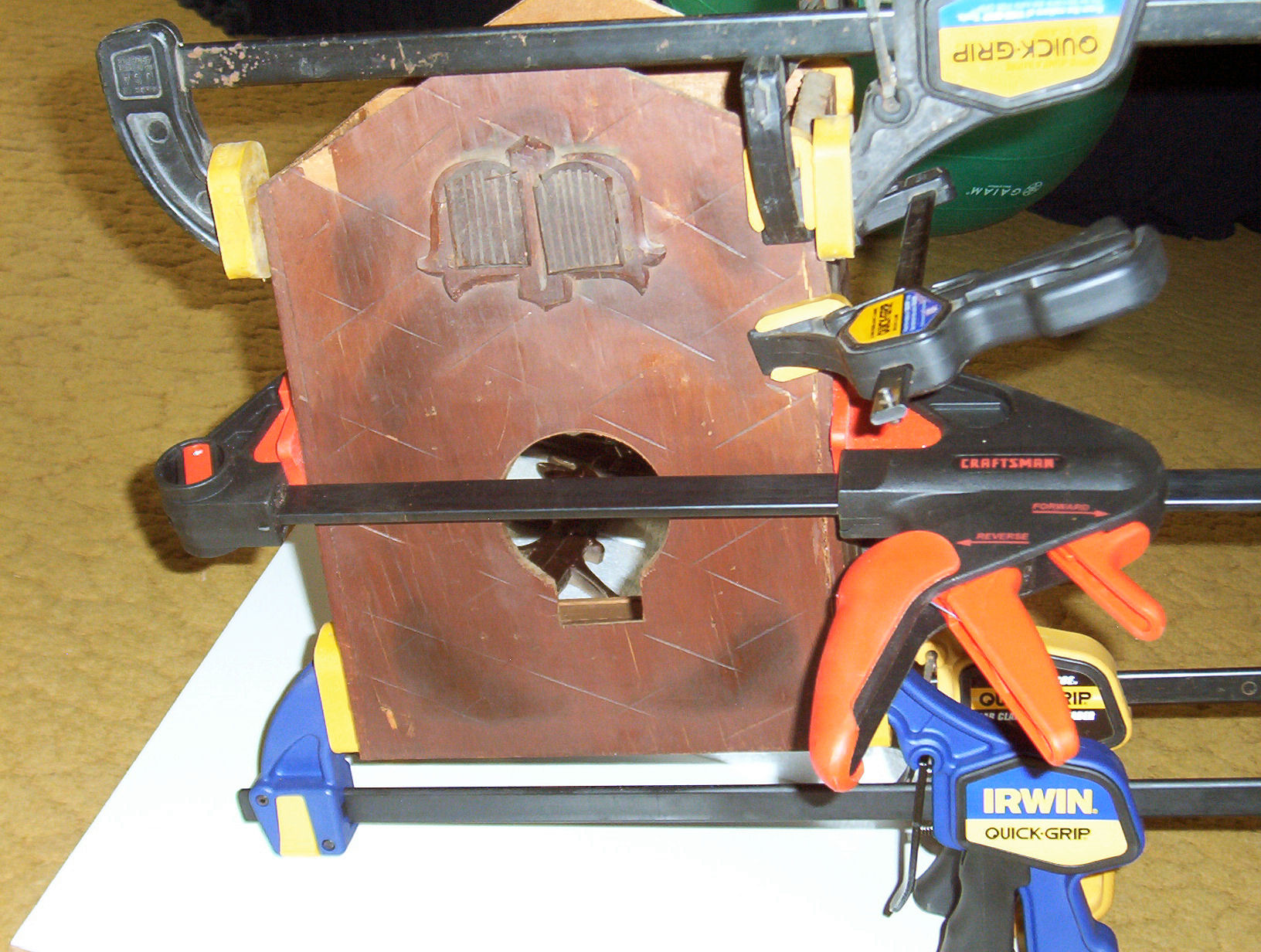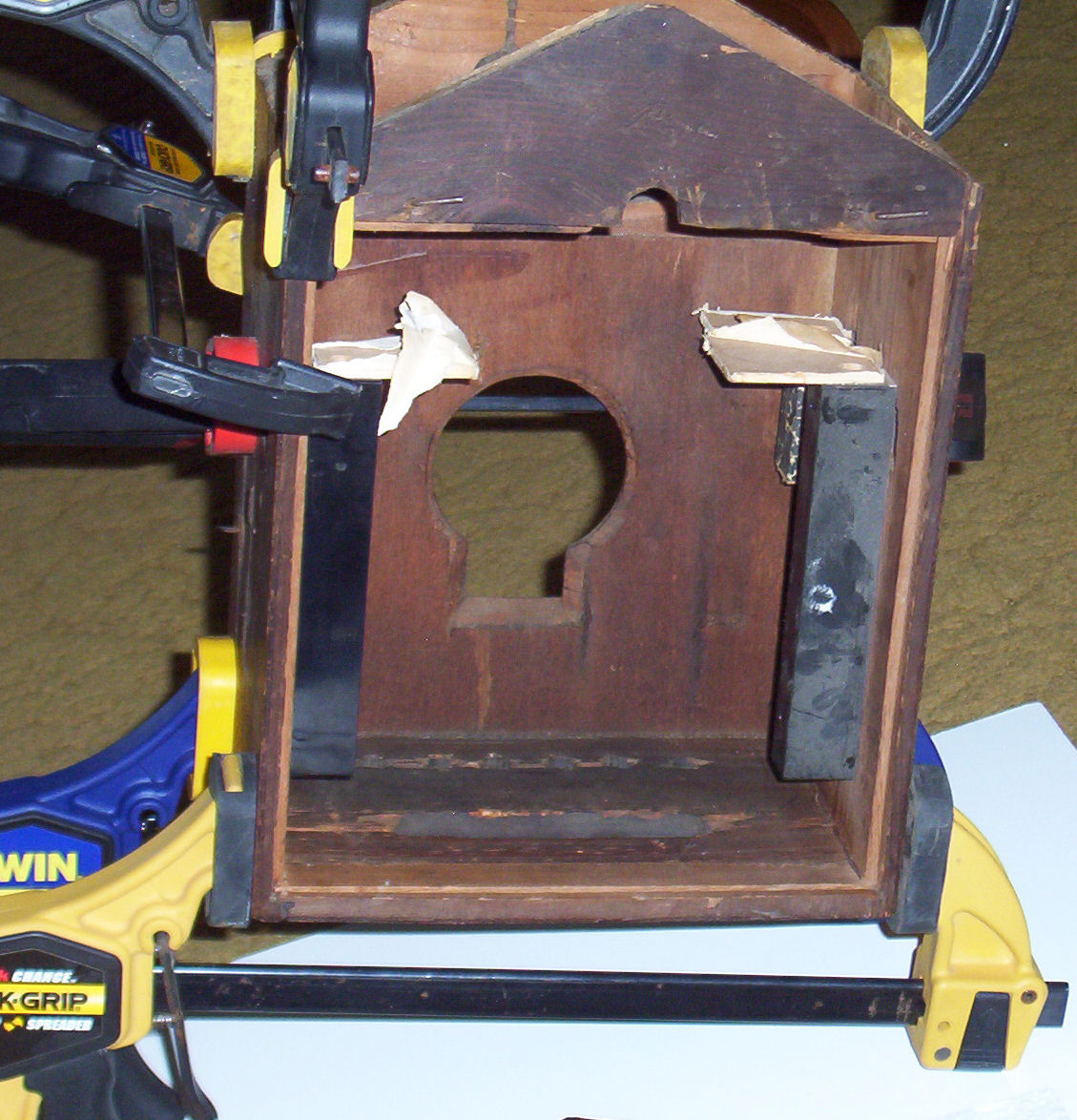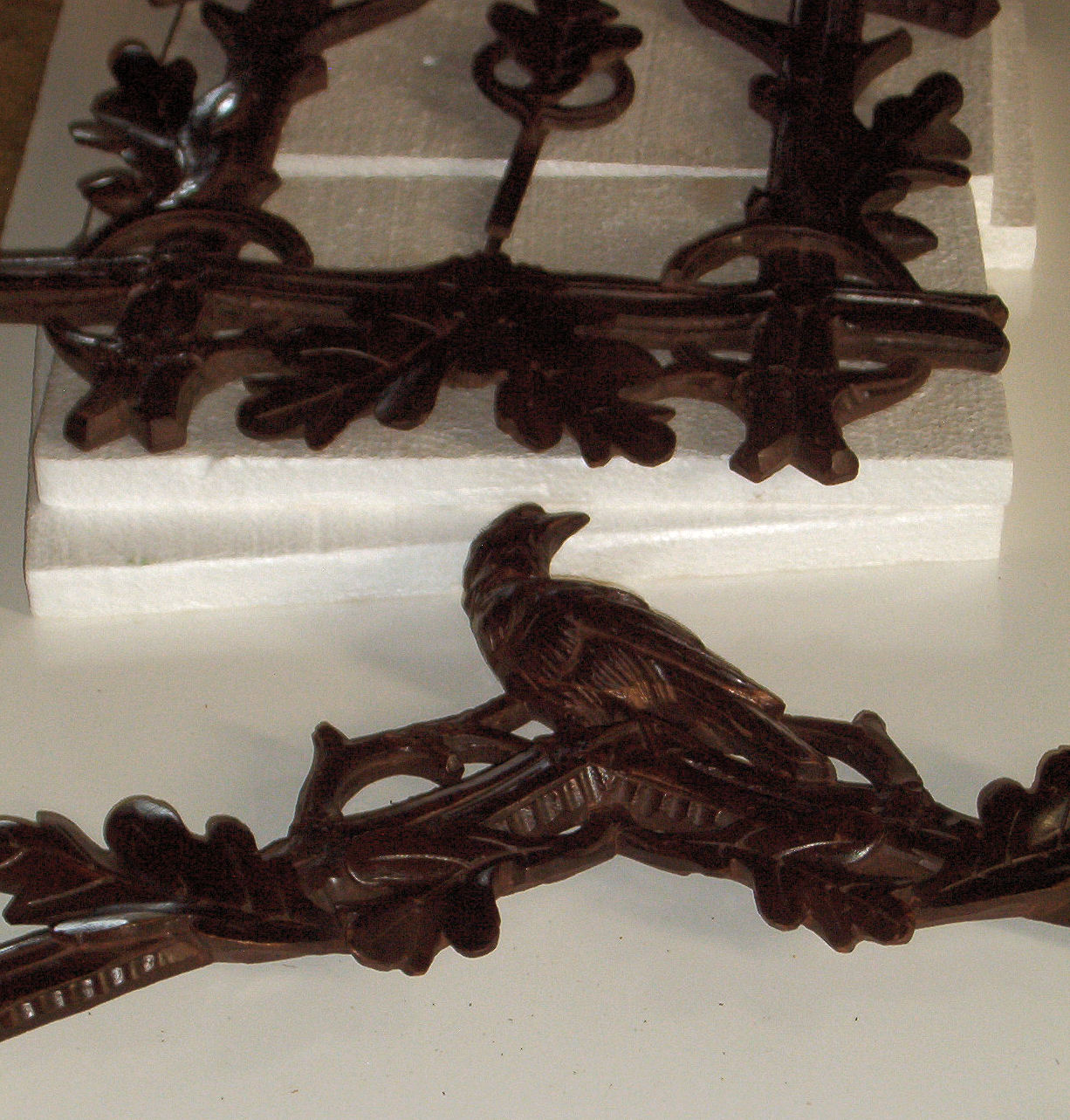 Although the frame was largely intact, the front of the bird had seperated from the back.

Beginning the process of cleaning the wood and reassembling the case.

The bird has been made whole again and the frame is already looking much better.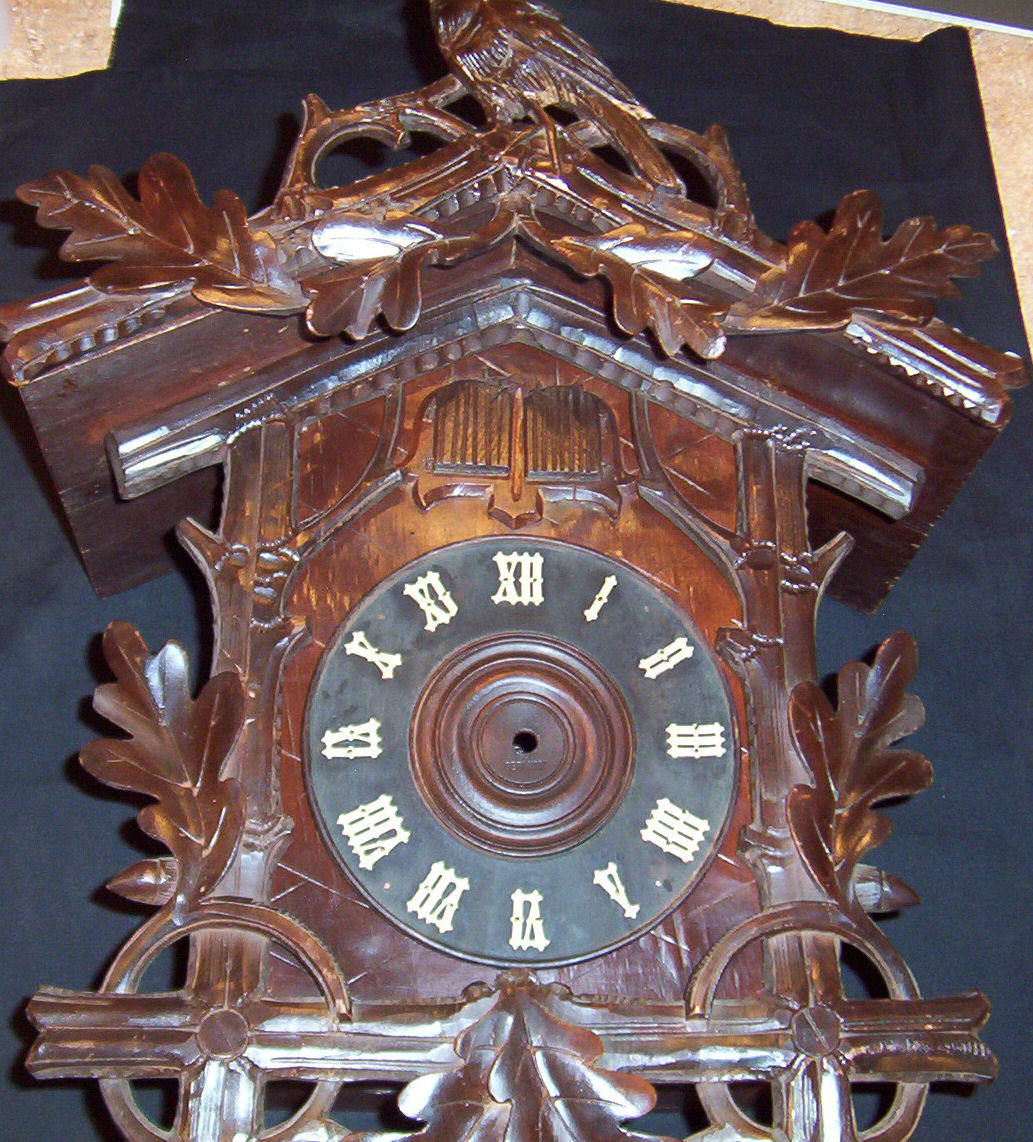 Updated pictures added 11/7.

Case is back together again.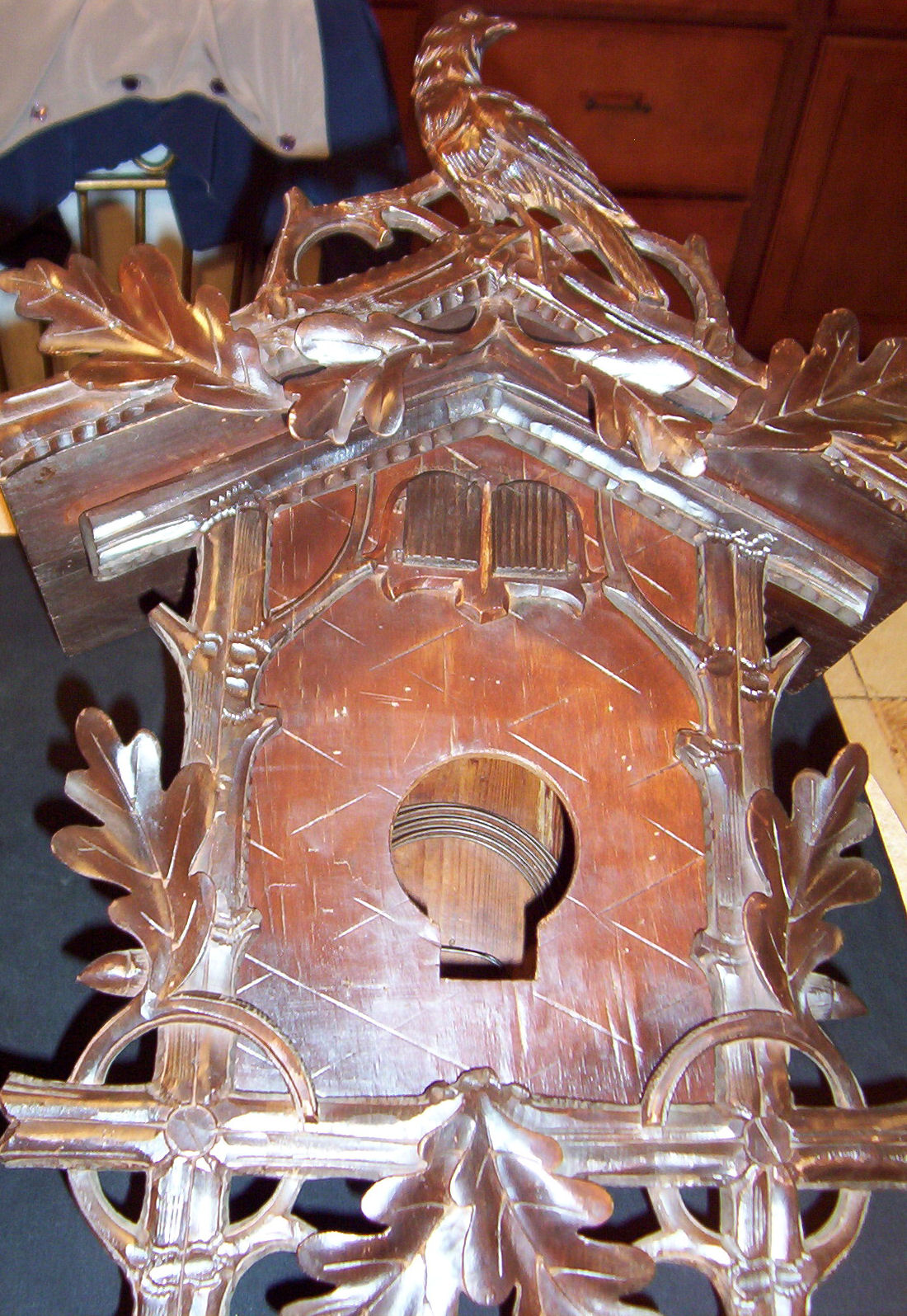 Face has been cleaned and set back in place.

Note: Color variations on the front are a trick of the camera.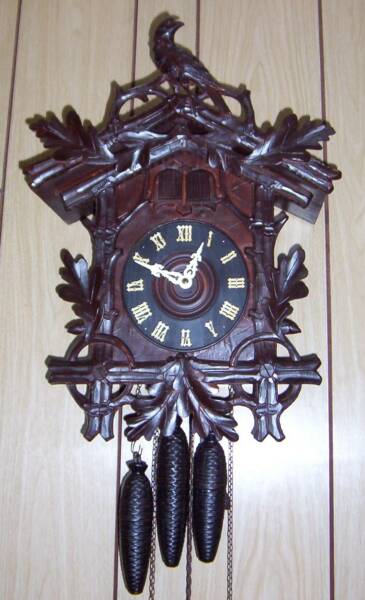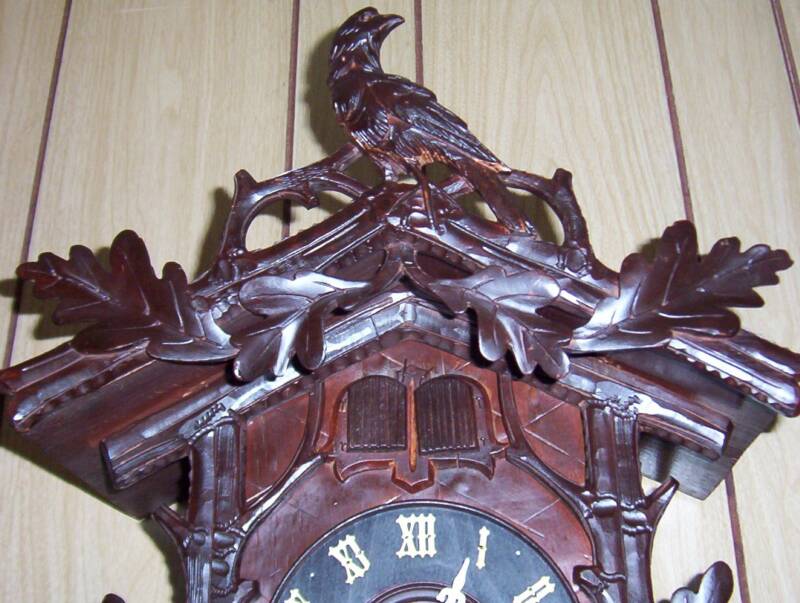 Back together again and working perfectly.